Role of the Delivery Board
The Board exists to represent the stakeholder interests that inform programme decision-making. Its responsibilities include:
Informing decisions that maximise benefits for the entire science community.
Assuring alignment across various FMRI workstreams and complementary initiatives.
Reviewing all major spending and delivery plans, ensuring that the programme delivers within its time, cost and quality constraints.
Supporting the SRO in accessing and releasing the necessary budget/resource for delivery.
Acting as a champion for the FMRI programme with senior UKRI/policy stakeholders.
Members of the Delivery Board
Leigh Storey FMRI Senior Responsible Owner (NERC)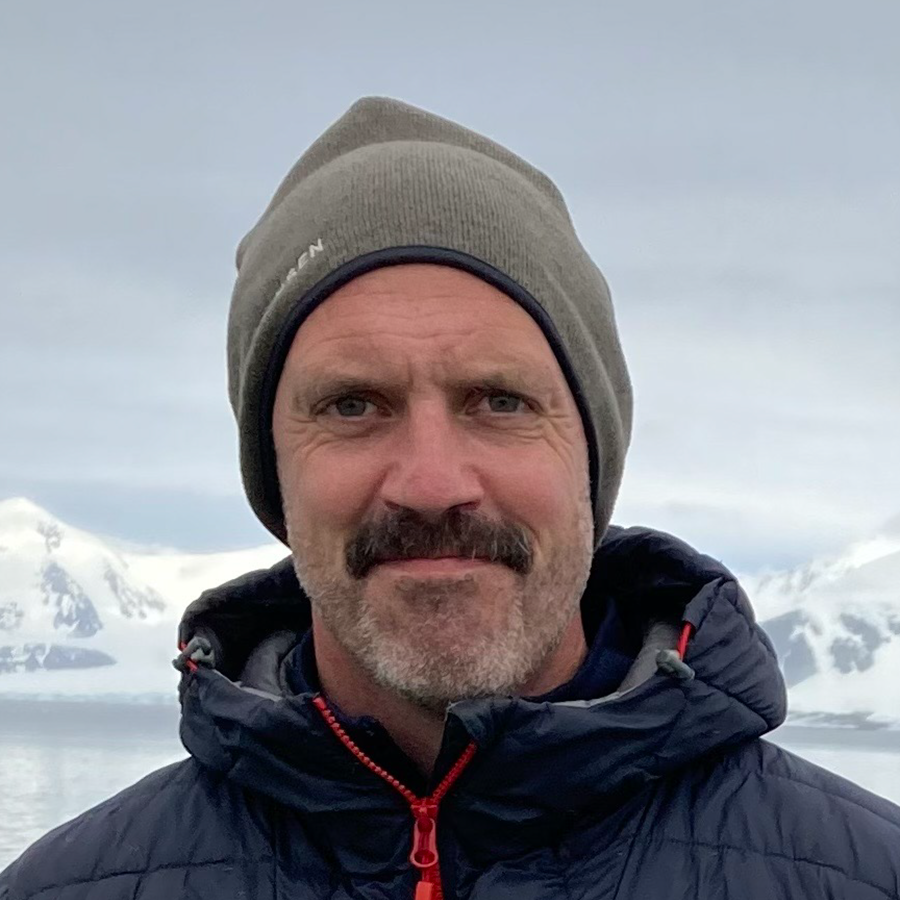 As Senior Responsible Owner (SRO) for the NZOC programme, Leigh aims to provide clear, collaborative leadership for the delivery of NERC's future oceanographic research infrastructure. He is accountable for the programme meeting is objectives and realising the benefits of a sustainable research environment.
Leigh is a chartered engineer, Fellow of the IMarEST and a member of the Honourable Company of Master Mariners.  He began his career as an engineer in the Royal Navy serving on nuclear submarines between 1996 and 2007 before gaining experience in more strategic roles. Prior to joining NERC in June 2022, he was Associate Director for National Marine Facilities at the National Oceanography Centre with overall responsibility for the UK's global-class research vessels and associated infrastructure. As well as leading FMRI, Leigh is also SRO for the UK's Antarctic Infrastructure Modernisation Programme (AIMP).
Nigel Bird Director of Resources & Major Programmes (NERC)
As Director of Resources and Major Programmes for NERC, Nigel leads teams overseeing the design, construction and operation of large research infrastructure. He brings this knowledge and his vast experience of UKRI finance to the oversight of the FMRI programme.
Holding an MBA in Global Business Strategy, Nigel is a Fellow of the Association of Chartered Certified Accountants and a Member of HM Government Major Project Leadership Academy. He has worked in senior leadership positions within UKRI and its predecessors for twenty years, including as Finance Director of ESRC, UK SBS and NERC. During this time, Nigel has been involved with key oceanographic and polar research infrastructure projects, including: procurement of the RRS Sir David Attenborough, RRS Discovery and RRS James Cook research ships, and the Antarctic Infrastructure Modernisation Programme (AIMP).
David Carlin Senior Leader in Marine Science (Defra)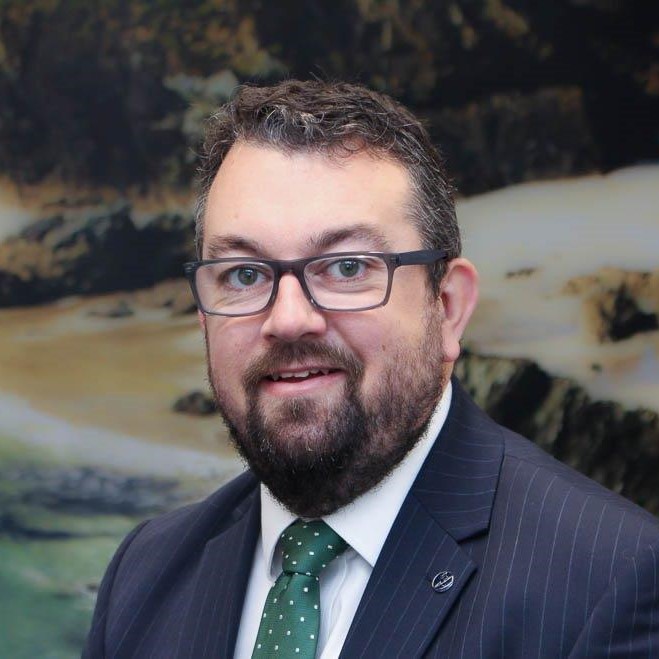 As the UK Department for Environment, Food and Rural Affairs (Defra) Lead Marine and Fisheries Scientist, David leads a team of multidisciplinary scientists and social researchers overseeing the interface of science into policy and the ongoing evaluation of policy outcomes. He is responsible for leading Defra's investment into marine and fisheries science outcome and building relationships across the marine science community.
With over 25 years in the marine science sector in the UK, David brings a range of experiences from bench scientist to head of delegation roles in international fora and leadership roles from a range of science programmes directly linked to developing and evaluating government policy. He is a Fellow of both the Royal Geographical Society and Institute of Marine Engineering, Science and Technology.
Dr Bev Mackenzie Head of Intergovernmental Engagement (BIMCO)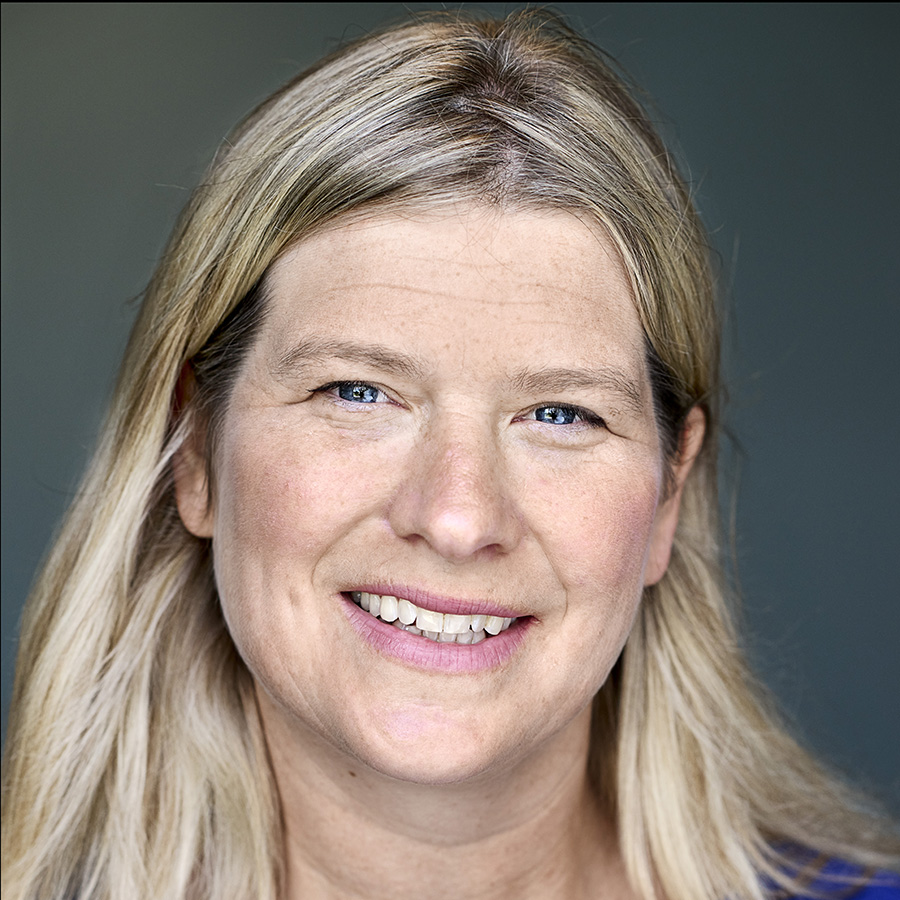 As Head of Intergovernmental Engagement at BIMCO, the world's largest international shipping association, Bev provides the link between BIMCO and the global policy making arena. In this role she ensures that BIMCO's technical and practical expertise is utilised by the International Maritime Organisation (IMO) and other intergovernmental organisations to support the safe and sustainable growth of global shipping. Alongside her policy experience, Bev brings to the NZOC programme a wealth of expertise in operational oceanography as well as in the impact of maritime industries on the environment, including: sea-based sources of marine pollution and decarbonisation challenges for shipping.
Holding a PhD in physical oceanography, Bev is a Chartered Marine Scientist and Trustee of Plymouth Marine Laboratory (PML). A former Policy Director at the Institute of Marine Engineering, Science and Technology (IMarEST), she is a Fellow of both the IMarEST and the Marine Biological Association of the UK. Bev is also the UK Representative on the Women's International Shipping & Trading Association (WISTA) Technology & Futures Committee.
Dr Anna Angus-Smyth  Associate Director for Digital Environment Infrastructure and Data (NERC)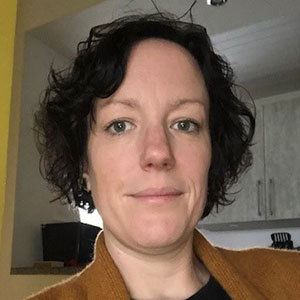 As Associate Director for Digital Environment Infrastructure and Data, Anna leads on delivering the aspirations of the NERC Digital Strategy. She brings to FMRI her leadership in the application of data and digital technologies to transform our understanding of the environment and our ability to address environmental challenges.
Beginning her career with a PhD in physical chemistry, Anna has worked in UKRI for over a decade. Prior to joining NERC in 2021, she held a succession of roles in EPSRC. Most recently, she served as Head of Artificial Intelligence (AI) and Robotics, leading on UKRI's strategic approach to AI, and the research side of the ISCF 'Robotics for a Safer World' challenge amongst other initiatives. Anna brings to her NERC role a systems approach to considering about how to get useful information from environmental measurements, connecting sensing technologies, data infrastructures, and tools to get meaning from data.
Scott Hosking Environmental Data Scientist (BAS)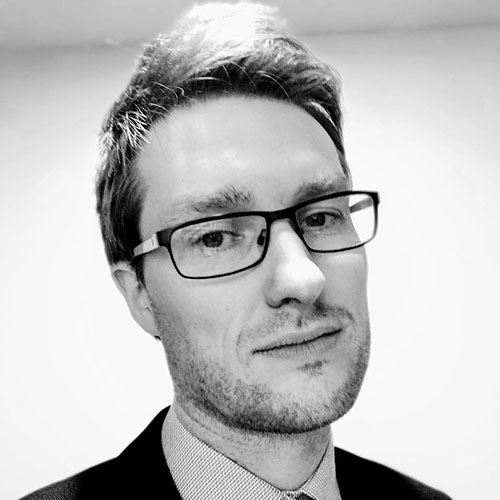 As an Environmental Data Scientist leading teams across both the British Antarctic Survey (BAS) and The Alan Turing Institute, the UK's national institute for data science, Scott brings to the FMRI programme a wealth of experience in development of AI and digital twin technologies for understanding, monitoring and predicting change in the polar regions.
Holding a PhD in environmental science, Scott joined BAS in 2009 and in 2011 cofounded the Cambridge Centre for Climate Science (CCfCS). Since 2018 he has been Leader of the BAS AI Lab and in 2019 became Co-Director for the UKRI Centre for Doctoral Training in the Application of AI to the Study of Environmental Risks (AI4ER). Scott's current projects include: the intelligent fusion of data from satellite and in-situ surface sensors to understand our changing planet; probabilistic machine learning for localised climate impacts; AI for seasonal sea ice forecasting; and computer vision toolkits for tracking environmental change and wildlife monitoring.
Dr Maaten Furlong Associate Director – National Marine Facilities  (NOC)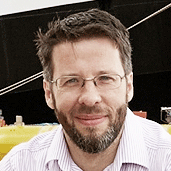 As Associate Director for National Marine Facilities at the National Oceanography Centre, Maaten oversees the operation of the UK's oceanographic research vessels RRS Discovery and RRS James Cook as well as the National Marine Equipment Pool. He brings to the FMRI programme more than 20 years of experience in the development and operation of marine autonomous systems for scientific research. 
Holding an EngD in Autonomous Underwater Vehicle (AUV) hydrodynamic modelling, Maaten began his career at the NOC working on the development of the Autosub family of autonomous platforms. In this role he has participated and led numerous science and engineering expeditions. Before his promotion to Associate Director NMF in August 2022, Maaten was from 2013 to 2022 the Head of the Marine Autonomous & Robotic Systems (MARS) group at the NOC.
Prof Matt Mowlem  Chief Technology Officer (ClearWater Sensors) / Research Leader (NOC)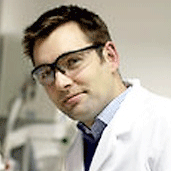 The Chief Technology Officer for ClearWater Sensors and a Principal Investigator at the National Oceanography Centre, Matt brings to the FMRI programme more than 20 years of experience in marine sensor development and commercialisation.
Holding a PhD in optoelectronics, Matt joined in the NOC in 2004 to found the Ocean Technology and Engineering group. As Principal Investigator for numerous projects and research collaborations, he has pioneered in situ chemical sensors using lab on chip (LOC) technology. In 2020, Matt stepped down as group head to found ClearWater Sensors, establishing a commercial supply chain for LOC ocean observing technologies.
Dr Jan Przydatek Director of Technologies (LRF)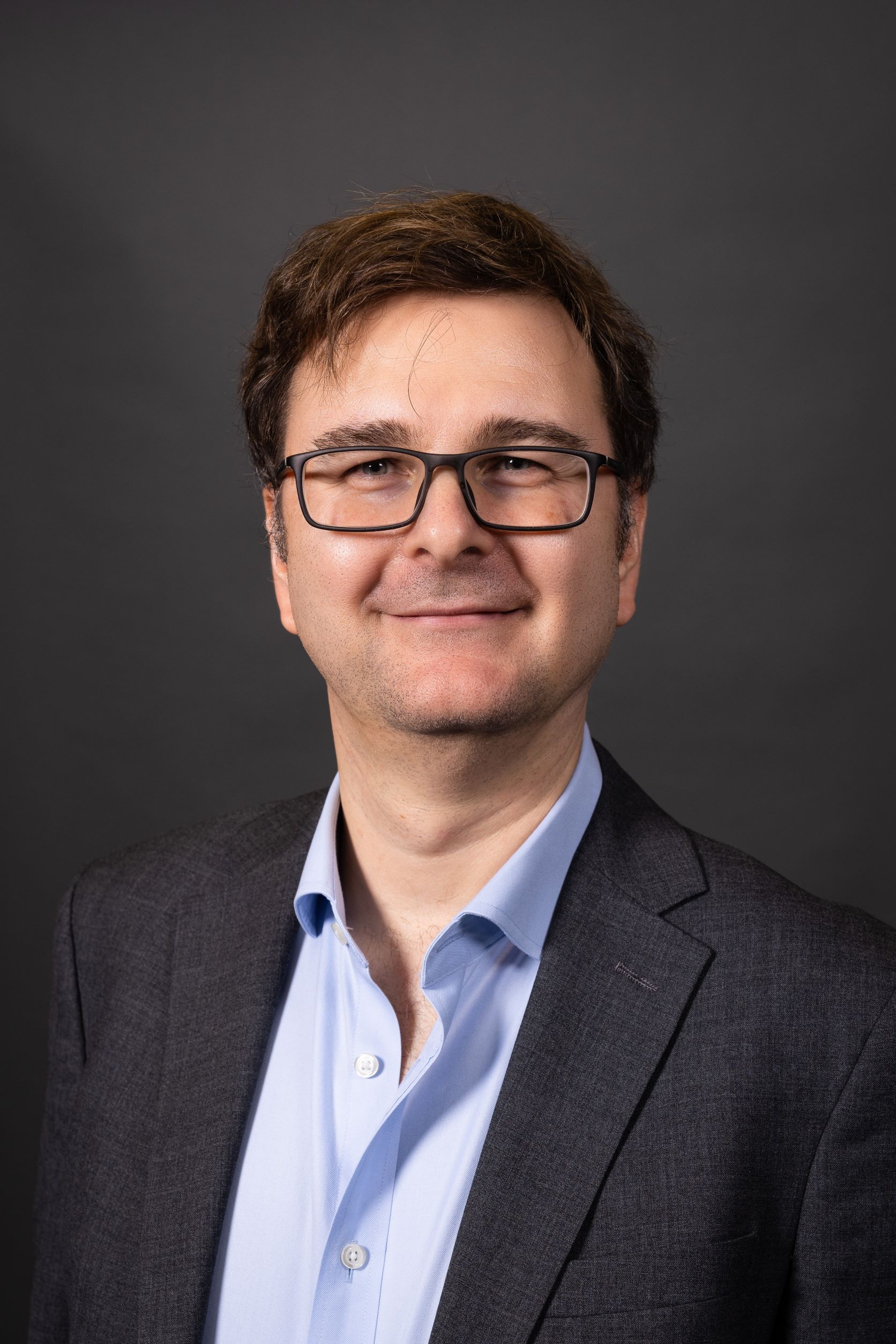 Jan is Director of Technologies at Lloyd's Register Foundation (LRF), a UK Registered charity with a vision of Engineering a Safer World that is also sole shareholder of Lloyd's Register Group. At LRF he is responsible for the half of the mission that seeks to enhance safety of life and property through high technical standards of design, manufacture, construction, operation and maintenance. He sits on multiple programme boards including Discovering Safety with UK HSE, Engineering X's Safer Complex Systems, LR Maritime Decarbonisation Hub, Assuring Autonomy International Programme with University of York, the advisory board of UKRI's Trusted Autonomous Systems programme, and represents LRF on the board of Safetytech Accelerator Ltd.
Holding a PhD in Materials Science and Engineering from Imperial College in London, Jan is a Chartered Engineer, a Member of the Institute for Materials, Mining and Minerals (IOM3) and has worked as a professional engineer for over 25 years.
Prof Alex Rogers Chair of the NZOC Science Advisory Group (REV Ocean)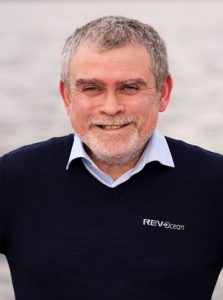 An experienced marine ecologist and Professor of Conservation Biology at the University of Oxford, Alex brings to the programme vast experience of working with governments, intergovernmental and non-governmental organisations to publicise human impacts on the ocean, especially those from deep-sea fishing and climate change. He is the Chair of the FMRI Science Advisory Group.
Alex's research interests include how biodiversity is distributed in the ocean, especially in the deep sea and on tropical coral reefs. His work has taken him to the Atlantic, Indian and Southern Oceans and to the Caribbean investigating coral reef ecosystems, seamounts and deep-sea hydrothermal vents. Recently he has also undertaken projects on the Blue Economy for the World Bank and Asia Development Bank.
Alex is the Scientific Director of REV Ocean, a not-for-profit working towards a healthy ocean, and recently published the book The Deep: The Hidden Wonders of Our Ocean and How We Can Protect Them Wildfire (2019).