Role of the Science Advisory Group (SAG)
The Science Advisory Group (SAG) exists to provide NERC, the SRO and the Board with independent expert advice about the science case for the programme. Its role is to ensure that the programme delivers benefit to the UK marine science community and international partners. The responsibilities of the SAG include:
Advising NERC and the SRO regarding the science case
Ensuring that infrastructure aligns to current/expected demands across disciplines
Leads in-depth reviews of underlying scientific requirements
Highlights opportunities for complementarity with other initiatives
Acts as a champion for the FMRI programme within the science community
Members of the SAG
Prof Alex Rogers Chair of the NZOC Science Advisory Group (REV Ocean)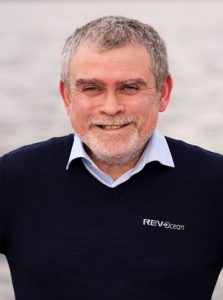 An experienced marine ecologist and Professor of Conservation Biology at the University of Oxford, Alex brings to the programme vast experience of working with governments, intergovernmental and non-governmental organisations to publicise human impacts on the ocean, especially those from deep-sea fishing and climate change. 
Alex's research interests include how biodiversity is distributed in the ocean, especially in the deep sea and on tropical coral reefs. His work has taken him to the Atlantic, Indian and Southern Oceans and to the Caribbean investigating coral reef ecosystems, seamounts and deep-sea hydrothermal vents. Recently he has also undertaken projects on the Blue Economy for the World Bank and Asia Development Bank.
Alex is the Scientific Director of REV Ocean, a not-for-profit working towards a healthy ocean, and recently published the book The Deep: The Hidden Wonders of Our Ocean and How We Can Protect Them Wildfire (2019).
Dr Filipa Carvalho National Oceanography Centre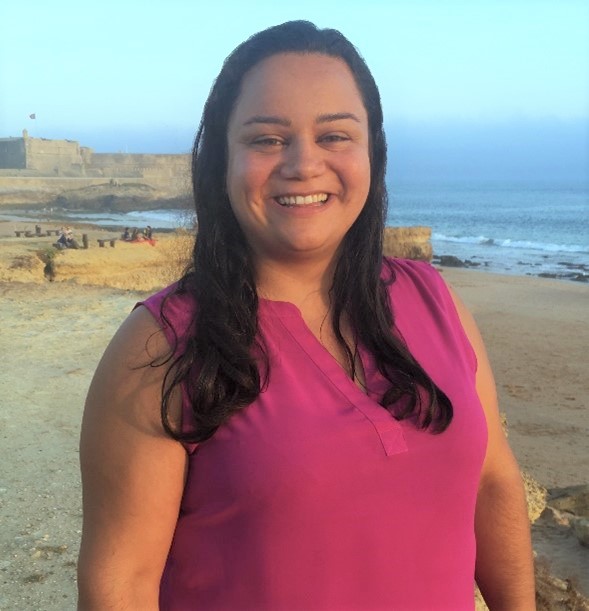 Filipa Carvalho is a senior research scientist in Biogeochemistry and autonomous technologies at the National Oceanography Centre. She integrates data from several autonomous platforms, satellite remote sensing and shipboard data to look at biophysical interactions controlling phytoplankton in the upper ocean and the consequent carbon export in the ocean's interior. Having used underwater gliders extensively for over a decade, Filipa is interested in using and developing new methods to combine and coordinate multiple autonomous platforms and integrated ocean observatories to answer ecosystem-wide questions.
She has contributed to multiple community efforts to document and establish best practices for biogeochemical sensors and is a member of Ocean Gliders Steering Committee.
Dr Helen Czerski University College London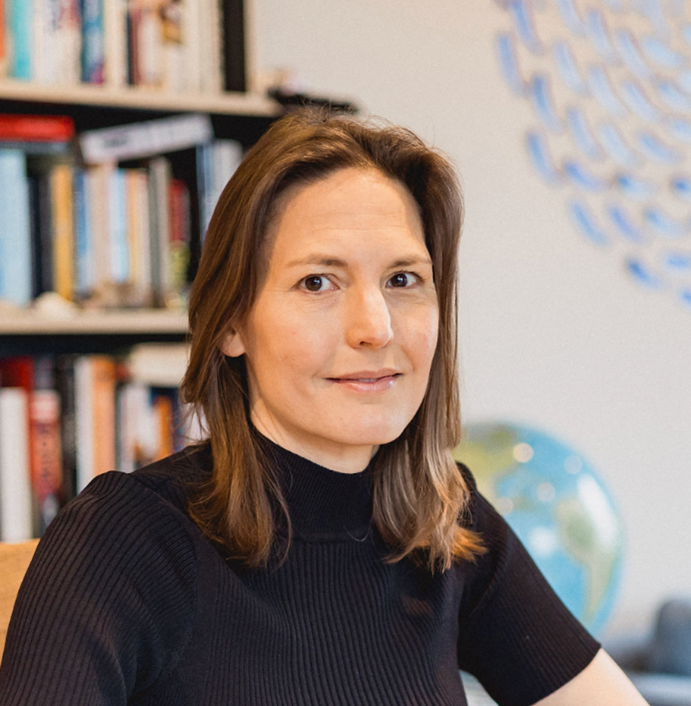 Helen Czerski is an Associate Professor at University College London, and also a broadcaster, writer and speaker. Her research topic is the physics of breaking waves and bubbles in the open ocean, and how these bubbles influence the transfer of gases (particularly carbon dioxide) between the atmosphere and the ocean. Since 2011 she has presented a wide range of science documentaries for the BBC on the physics of everyday life, and atmospheric and ocean science. Helen has also been an advocate for societal shifts to address climate change for many years, and currently covers the science of clean energy and transport for the Fully Charged Show. She is a Trustee of Royal Museums Greenwich and received the 2018 Lord Kelvin Medal from the Institute of Physics for her work on communicating physics to a wider audience.
Estelle Dumont Scottish Association for Marine Science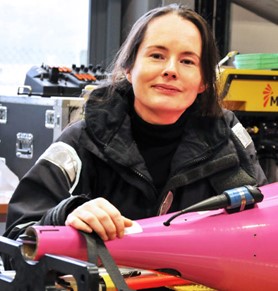 Manager of the Scottish Marine Robotics Facility at SAMS, I have spent the last 15 years working with gliders and AUVs. I also have experience using other oceanographic instrumentation and sensors, and participated in numerous research cruises. With expertise in both the technical and data aspects, I have an in-depth understanding of the operational challenges and possibilities offered by autonomous platforms for scientific research.
Prof Kerry Howell University of Plymouth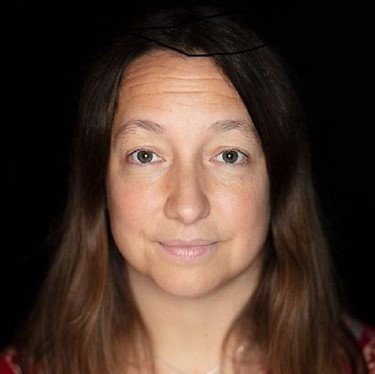 Kerry Howell is Professor of deep-sea ecology at the University of Plymouth. She has expertise in use of ROVs and AUVs, seafloor imagery acquisition & analysis, predictive modelling of species distributions, & the application of deep-learning to image analysis. Her current research is focused on the automation of biological observations using image-based methods in order to generate the big data needed to construct more reliable models of biodiversity distributions in time and space. She has published more than 50 peer reviewed publications, and over 20 advisory reports. She is currently Co-Director of the GCRF funded One Ocean Hub, lead of the NERC funded AI for Net Zero project (NE/X010937/1), partner on the EU H2020 Mission Atlantic project, and NERC funded SMARTEX project (NE/T00293X/1). In addition, Kerry co-leads the UN Ocean Decade Programme Challenger 150, a global initiative to map life in the deep ocean in support of UN Sustainable Development Goals. In this role, Kerry is working with the global deep-sea research community in efforts to standardise data collection, processing, and management, which includes the development of AI approaches to image-based data analysis. Kerry is an active member of the NERC Upscaling Autonomy Working Group, the NOC Association Steering Board, UK SCOR committee.
Prof Claire Mahaffey University of Liverpool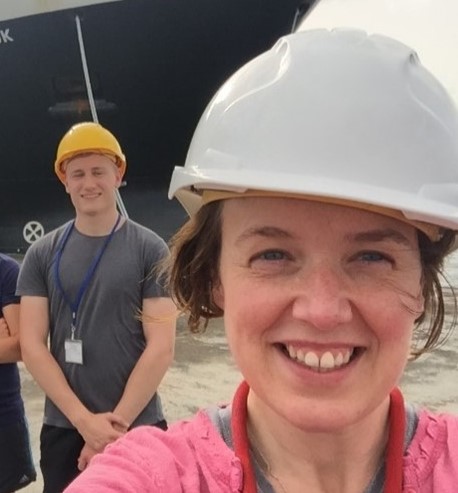 Claire Mahaffey is a Professor of Ocean Science in the School of Environmental Sciences at the University of Liverpool. Her research interests include nutrient and carbon cycling, marine nitrogen fixation, phytoplankton and food webs and the response of the ocean to a changing climate. Claire is an observational oceanography and has participated in over 30 research cruises in the Atlantic, Pacific and Arctic Oceans and UK shelf seas.
Prof Bhavani Narayanaswamy Scottish Association for Marine Science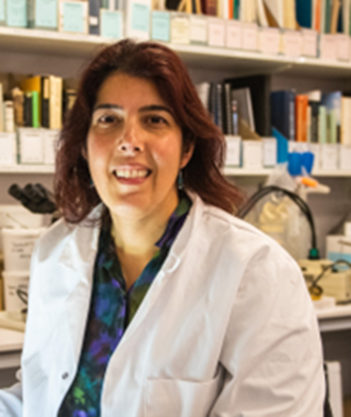 I am a Professor in Deep-Sea Ecology and am based at SAMS, Scotland, UK. My specific interests are in the diversity, composition and structure of the deep-water fauna living on/in the sediments (Seamounts/continental margins). More specifically I am interested in how these relate to the different environmental variables that interact and influence the fauna, ranging from changes in temperature as a result of internal tides, to habitat heterogeneity and impacts from a changing climate.  In addition, my research focus more recently is looking at plastics found in the marine environment. The long-term fate of microplastics in the marine environment is still not all that well known. Assessing the input sources, transport routes and 'lifecycle' of marine microplastics are fundamental questions to understanding the impacts of plastic pollution and ensure adequate mitigation measures are in place at both a regional and global level.
I am a member of the European Marine Board working group on Deep Sea and Ocean Health, as well as a member of various Challenger 150 Regional Scientific Research Working Groups. I was also a steering committee member for the Protection of the Arctic Marine Environment – Marine Litter Regional Action Plan.
Dr Katrien Van Landeghem Bangor University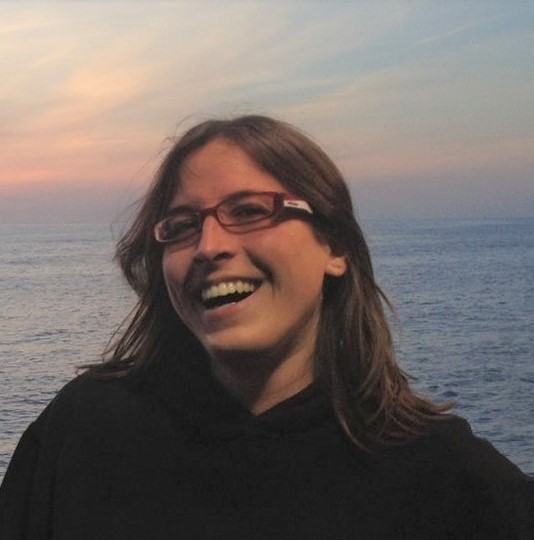 Katrien Van Landeghem is a marine geologist at Bangor University, working in large projects supporting developing economic opportunities in Low Carbon, Energy and Environment (LCEE) and was Research Fellow on seabed scour around seabed structures. She assesses and predicts seabed mobility in complex (palaeo)glaciated environments, underpinned by more accurate modelling. Her work underpins habitat maps in the Irish Sea and in polar regions. She specialises in amplified sediment waves and accelerated seabed erosion around windfarms and cables, with ecological implications. Her knowledge transfer projects have also received funding from statutory advisers to UK Government, marine engineers and consultants, aggregate industry, marine renewable energy developers, offshore infrastructure connectors and coastline managers.